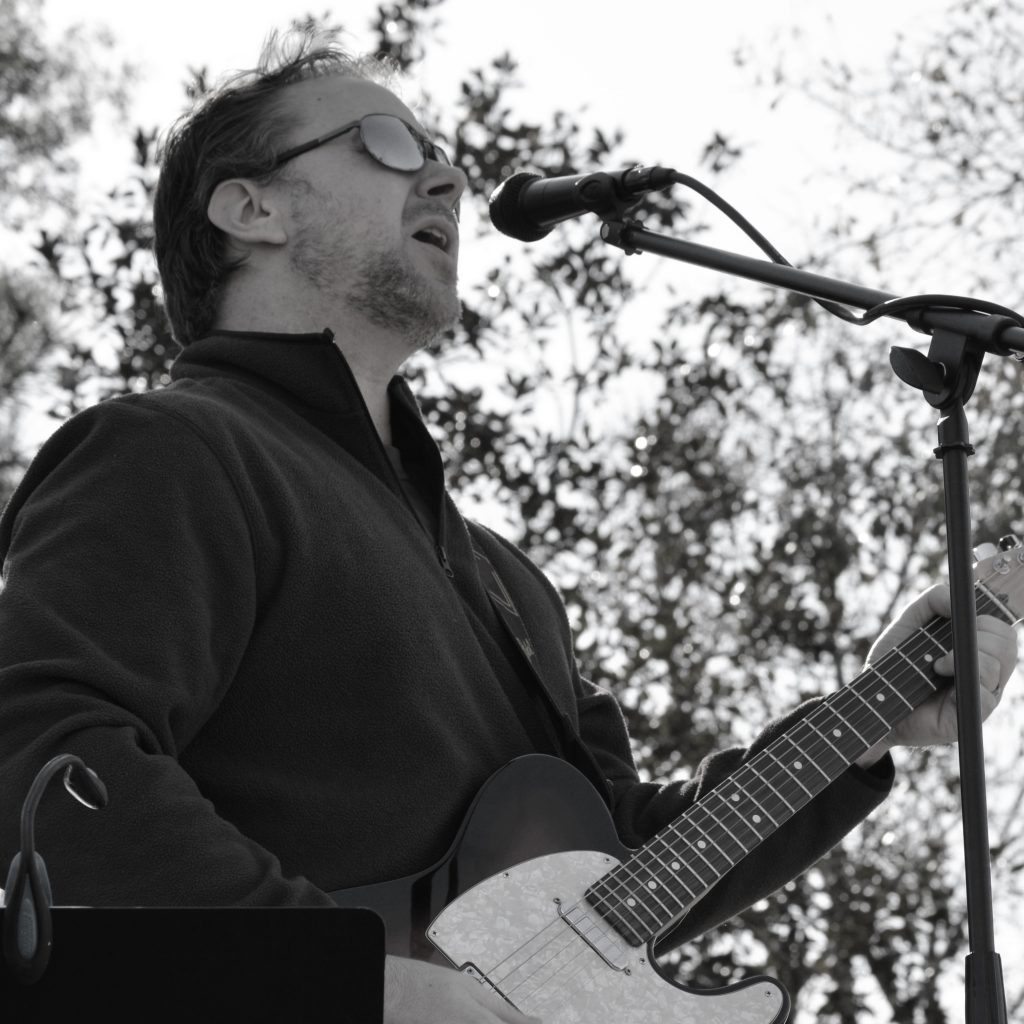 Guitars and Vocals
After falling in love with music at the young age of 11, Matt started  playing guitar every spare moment he had and it turned into a life long passion. He was inspired heavily by artists such as Eric Johnson, Tom Petty, King's X, Rush, Eric Clapton, Ritchie Kotzen, Smashing Pumpkins, A Perfect Circle, and countless others. He went on to perform hundreds of shows all over the Gulf Coast of Texas and even released original music with the bands Stone Kings and Iris Lane before helping create the popular rock and pop variety band, Sector-A.
Tools of the trade: PRS and Fender guitars, Mesa Boogie amps.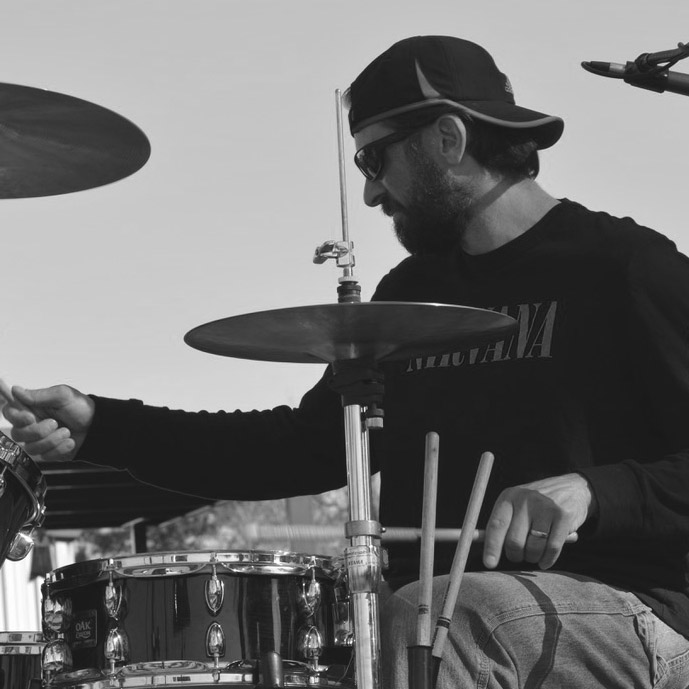 Drums
Born with an innate talent for hitting things, Joe has spent a lifetime refining his craft, experimenting with everything from pots and pans to the occasional unsuspecting household pet. But it wasn't until he picked up a pair of drumsticks that his true calling became clear. Now, his drumming style is a paradoxical blend of dazzling proficiency and almost intentional sloppiness, a combination that somehow manages to be both awe-inspiring and baffling. But make no mistake: beneath the self-deprecation lies a drumming powerhouse, a musician whose rhythms inspire even the most jaded of listeners. Truly, Joe is a musical enigma, a drummer whose talent and wittiness are matched only by his dedication to his craft. May his rhythms continue to mystify and delight us for years to come.
Tools of the trade: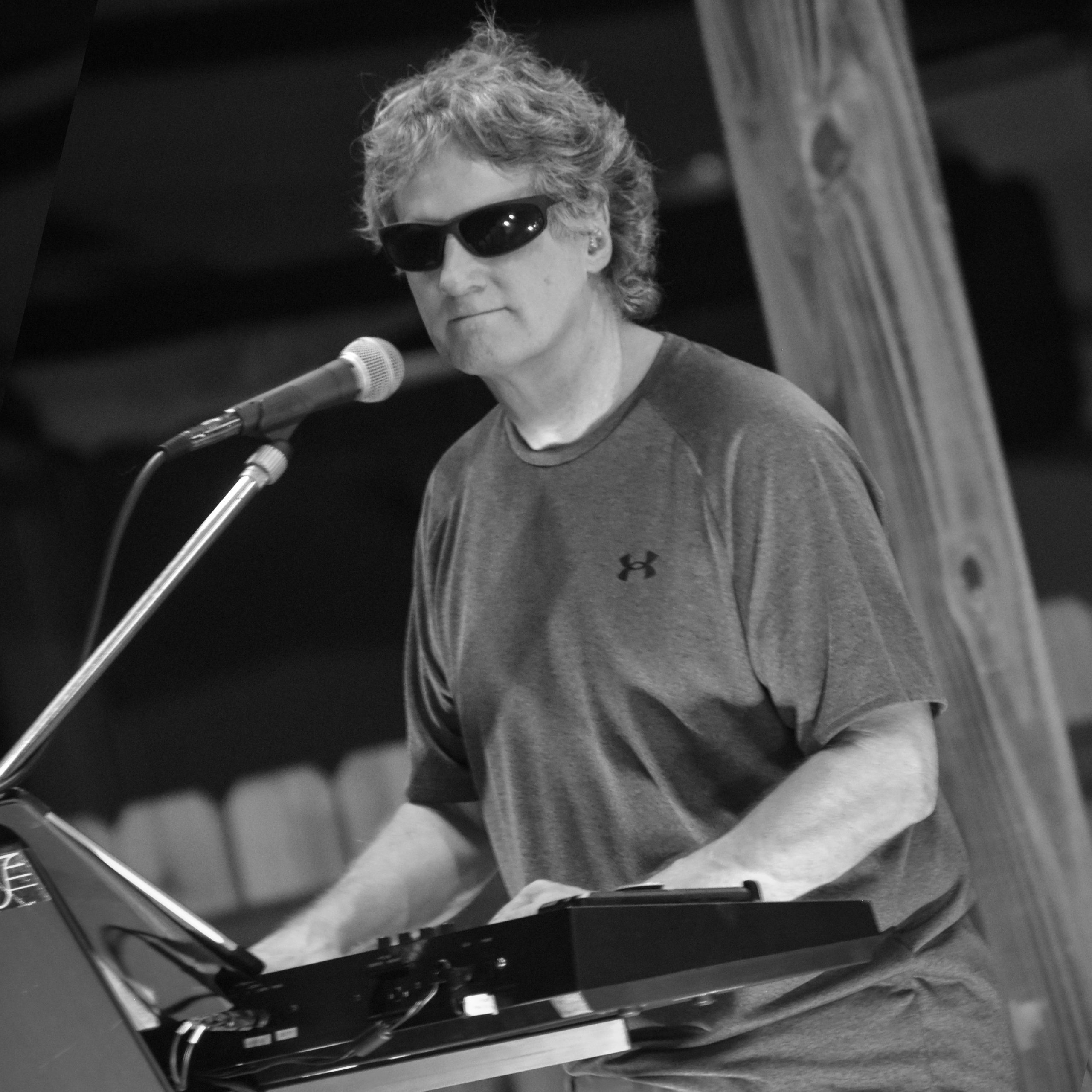 Keys, Guitars and Vocals
John first enjoyed music in his elementary years, and eventually got hooked on great music by the likes of Boston, The Eagles, Foreigner, Genesis, Journey, Kansas, Styx, Toto, Yes, 38 Special and many more! He's performed a lot of popular rock and dance music with various Rock and Top-40 Bands on the West, East and Gulf Coast areas.
Tools of the trade: Roland keyboards and Ibanez guitars.
WHAT WE BRING TO THE PARTY
4400 watts of Electo-Voice PA power
In-ear monitor system (clean stage with no wedges on the floor)
Wifi Enabled / Tablet Run PA system (sound engineer is mobile and can assess the sound from all areas of the room)
TWO Electo-Voice 15" 1000 watt front of house loudspeakers
TWO Electo-Voice 18" 1200 watt subwoofers
SIX floor mounted LED fill lights
TWO light trees with pars and lasers
ONE light tree with strobe and lasers + smoke